Machine Learning
Intelligent Data Analysis, Text Mining and Entity Recognition
Echobot uses, researches and further develops current methods from the field of machine learning – one of the most important future technologies. Through machine learning, better results can be achieved with less effort over time. Machine Learning means that algorithms can automatically calculate decision rules, e.g. whether a relevant business signal occurs in a text or not. It is also possible to automatically recognize which company is being spoken about.
A large number of positive and negative samples are needed, as the number of possible formulations for one and the same subject is very high. Since the examples must be selected by people, creating training examples are usually expensive and time-consuming. Echobot technology is based on intelligent pre-processing, so that the machine learning algorithms do not only receive the "raw" text, but already abstract and simplified data structures as input. Thus, even better results can be achieved with significantly fewer examples and Echobot is able to develop and deploy new text analysis modules faster.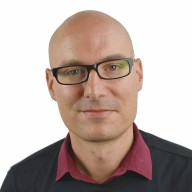 "The Internet is the most comprehensive source of information about companies and current business-related events. Echobot researches and develops machine-learning technologies to automatically extract such knowledge from textual data, structure it and make it perfectly usable for our customers. Intelligent data linking offers up new insights into company structures, balance sheets and the people associated with companies."
Our Machine Learning Technology
The Echobot Advanced Semantic Engine (EASE) is a technology developed by Echobot, which allows us to recognize business-relevant information in texts and automatically assign it to the corresponding companies. Applied to several million online articles and social media postings per day as well as the website content of about 2,500,000+ companies, it creates one of the most comprehensive and up-to-date databases with information concerning companies and company relations.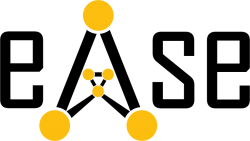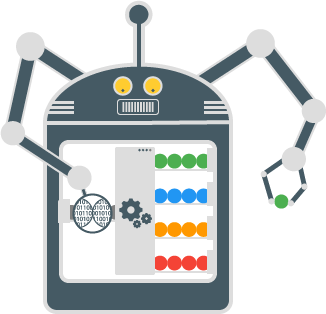 For example, our software recognizes indications of a change in management, new expansion plans, a company merger/acquisition or the hiring of new employees. At the same time, important news is assigned to the corresponding companies and contact information of decision makers is extracted. The analysis of topics related to the activity of a company allows us to automatically determine the industry.
The calculation of "similar companies" is also possible at the push of a button. On the basis of these data sets, business-relevant knowledge can be derived in many forms, for example: to identify new potential customers ("What are the contact details of companies from the Greater London Area that are currently planning to build a new production facility?") or to avert risks for your business ("Which of my suppliers has laid off employees or closed down production halls in the last three months?").
The automatic generation of comprehensive up-to-date company profiles with all relevant information and the automated notification for important events from your existing customer group complete the offer.

Trigger Events
The recognition of trigger events (change of management, new infrastructure…) is based on a classification problem, in which a decision is made automatically from the textual context whether a certain business-relevant event is mentioned or not.
Company Identification
Within the framework of company identification, we use Named-Entity Recognition in combination with a database of companies from varying European regions. General names such as "Alliance" or "Software AG" are particularly challenging
People Recognition
If a person's name is recognized on a company website or in a press release, it is important to find out whether this person is actually an employee of the company. We use cross-referencing for this purpose.
Industry Detection
Traditionally, industries were assigned manually by address traders. With the help of machine learning, this process can be significantly improved and accelerated. Echobot technology is based on parallel computing with the aid of graphics processing units (GPUs)


Echobot API
Automated Utilization of the Latest Data
You can now easily access company data, contacts, trigger events and messages from online media & social media with our Echobot API. Furthermore, you can use our machine learning process to analyze texts and automatically determine companies, locations, business signals and topics. In this way, you can digitize and automate your business processes and improve data quality in internal CRM or ERP systems. As a developer, you can find out all details about the REST+JSON interface in our Technical Documentation. For department heads & managers, we can provide you with concrete use cases of the individual endpoints at www.echobot.io/echobot-api/