Trigger Events
Detect Specific Risks and Sales Opportunities
In B2B, fast reactions are everything. This is why the Echobot machine-learning process detects over 30.000 business-relevant events every single day and makes them immediately available for further processing. Get the scoop on changes at partner companies, suppliers, competitors, B2B clients, and potential customers and use Trigger Events to never miss out on any important event again.
Trigger Events that indicate B2B sales opportunities:

When a company expands its operations abroad, new opportunities open up along the entire supply chain. Use these opportunities to pitch your services at the right time and the right place.
Find the perfect conversation starter or use PR materials regarding a recently awarded company.
Start of Construction Works
Perceive the first cut of the spade as a buying signal. The new company or its new location surely has further open construction sites. Be faster than the competition.
Contribute to the growth of a young company and make sure that a part of its capital is spent on your products.
Search the demand for valuable leads and offer your solutions where they are needed.
Use the positive development of a company as a sales opportunity and gain a valued customer.
Don't miss out when your customer restructure their websites because of changes in their business strategy or business areas.
Be among the first to identify the current state of the assets and liabilities of your partner companies and recognize developments early on.
Respond to changes in ownership when there are capital alterations at a customer. Such changes often indicate planned investments that can be addressed by your sales team.
Use the number of current customers for targeted B2B selection and determine the potential of an industry.
Be the first one at the door of a new decider and use their fresh eagerness to establish your products or services in their company. 
Do not send your sales department to a trade fair unprepared. Identify all potential client companies in advance before you convince them in person.
Plans for New Constructions
The planning phase of a construction holds immense potential for sales. Offer your help with the construction efforts or propose a suitable plan for the IT infrastructure in the new building.
New Construction
and Expansion
Use construction projects to determine when a company is growing and where to best place your offers – such as consulting services or interior design.
The relocation of a company provides the perfect opportunity to get in touch and introduce yourself and your products or services.
Registration of a New Company
Seize the moment to support a newly founded company and to gain a valuable customer.
New Large-Scale Contract / Customer
Be the first supplier to seize the moment and gain your own profit from a new large-scale contract.
Partnership /
Cooperation
Extend your contract relationships as soon as your client companies enter into a cooperation. Ensure that you get recommended before your competition.
Determine demand in the advertising department and offer your support by providing fitting products or services.
When your competitors suddenly start hiring large numbers of employees in certain departments, this may indicate the development of a new business area. Keep your eyes open.
Seize the opportunities of a business merger and give your sales department the edge they need.
Determine investment opportunities as fast as they arise and benefit from the revenue increases of a company.
Events are often opportunities for sales, which is why you should not miss them. Our modern text analysis determines opportunities and creates opportunity signals. The following examples illustrate just a few ways in which you can benefit from these Trigger Events. Benefits may vary depending on the company and its requirements, and what may be an opportunity for one company could easily be a risk for another.
Trigger Events for Risk Assessment:
Be in the know when a company vanishes and, if necessary, register as a creditor for the liquidation process.
Profit decreases can have many causes and do not necessarily constitute a risk. However, it is important to be able to react immediately – especially if you are a shareholder or an affiliated company.
Do not risk scheduling difficulties, delivery bottlenecks and bad debts. Recognize the insolvency of a customer or partner company as early as possible.
Involvement in legal disputes may not only affect the reputation of a company, it can even jeopardize its liquidity. Keep an eye on your customers.
Prepare yourself for late payments in the event of a product recall at a client company, or anticipate logistical difficulties when a recall occurs at your supplier.
Announcements of cost-cutting measures at a client company can quickly cause you to lose an important order. Prepare yourself early and compensate for the losses.
Stop holding hands when your customers jump off a cliff. Their site closure may be one of the first warning signs and you might want to re-evaluate that business relationship.
Avoid bad investments when job cuts indicate the closure of company department.
Production downtimes, damage to the reputation, and employee dissatisfaction – recognize emerging risks and react early.
Continuously declining sales at your customer or partner company are a warning signal and should not be ignored. Additional signals may enable you to recognize the reasons for the decline and will allow you to react accordingly.
Recognize when a company is making losses and place that customer on your risk list to protect yourself against payment defaults.
Missing out on key business events can often have fatal consequences. But risk signals may – like the opportunity signals – also indicate unforeseen potential.
Your competetive advantage through trigger events detection
Echobot is your personal machine learning spy. It was trained to extract signal types from publicly available information and automatically recognizes different names for an event and it will assign them accordingly. You can request to receive all major news about selected companies.
This will allow you to determine what is important to your clients, suppliers, partners, and competitors. You will recognize sales opportunities the moment they arise. Select your target market and strengthen your customer relations with the right conversation topics. Finally, let Echobot help you avoid impending risks.
What opportunities and risks are relevant for your business?
We will help you find out: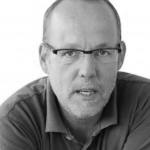 "As a specialist in green roofing, our target group is primarily the architect. They plan whether and in which variant, a 'landscape' will be placed on the roof and decide which provider will undertake the project. This is a challenge where Echobot is extremely helpful. The software ensures we are informed very early on about new building projects and can contact the architects directly – at a stage when the project is usually not in the construction phase but still in the planning phase, which means that we can still support the architect with our specific consulting competence. This head start is our advantage!"