Research at Echobot
Meet the Methods of the Future
The German economy broke a record in 2015.
For the first time, 3% of our GDP was invested in research and development.
We believe this trend will persist, thus Echobot is present – and even excels at R&D. You could even say that research is our hobby. Because when it comes to taming large amounts of data, that's our key to success.
Why? Because we don't ride on the Big Data wave, but rather lead the way with research and our own innovative solutions. The direction is clear: We believe that the automatic processing of business-relevant information found on the Web is a future technology that will increasingly attract the attention of other companies. Our highly efficient research department ensures that we can continue to play a leading role in the future, and possess optimal conditions for cutting-edge R&D.
What makes Echobot so Innovative: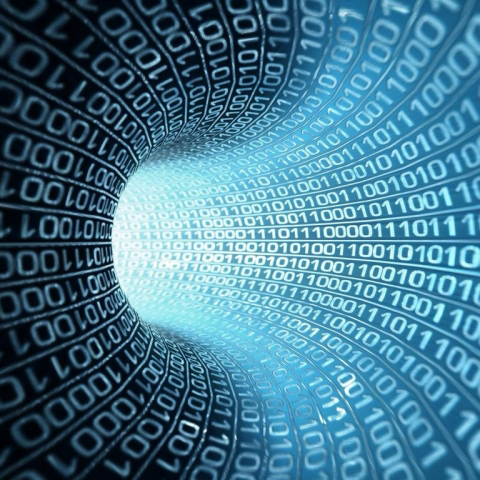 We live at the data source
Echobot has a rather unique database. Since our origin as a provider of media monitoring, we have stored millions of online articles in our archives. Additionally, we have built up an extensive company directory database in recent years. First-class conditions for our researchers!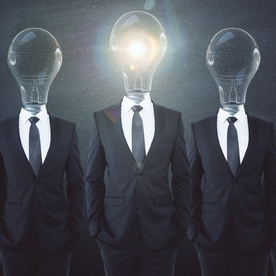 We have brilliant minds
Exciting data and tricky tasks attract experts. Echobot employs data scientists with different backgrounds: computer scientists fresh from university, linguistic experts and NLP veterans. Our research department is headed by Dr.-Ing. Matthias Keller, who brings more than a decade of experience in web crawling and information extraction to the table.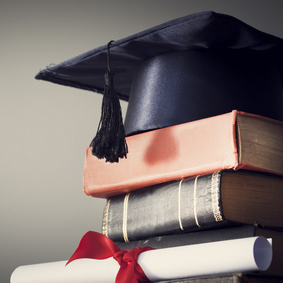 We maintain close ties to Universities.
The decisive advantage of Karlsruhe as a technology location: The Karlsruhe Institute of Technology (KIT) is only a stone's throw away. Echobot cooperates with the university in various research projects, be it in the supervision of master theses, in the support of courses or within the Smart Data Solution Center (SDSC).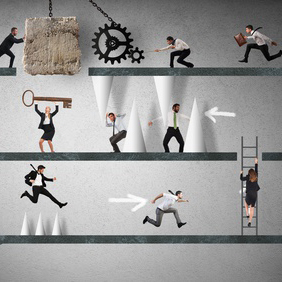 We embody courageous Ideation & Implementation
What makes us different from others? We prove that it is not the size of the budget or the size of the research team that matters. Only that the good ideas and the space to bring them to life count.

Crawling Technologies
Echobot analyses several million documents every day. This is only possible by capturing them using our own Crawler technologies. Therefore, we are researching methods to further optimize our crawlers and to keep them up to date with the latest technology. One goal is efficiency: Our research is working on the ability to capture even more documents in a shorter time period.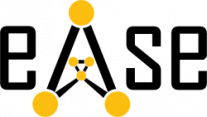 Echobot Advanced Semantic Engine
All documents pass through our semantic analysis technology EASE to extract business-relevant information. A central component of EASE is our proprietary entity recognition solution, which recognizes and assigns names of companies and persons in texts. Due to a novel architecture, our system is not limited to the recognition of large companies (Wikipedia reference) like previous solutions but works with the entire Echobot Company Database. This part of the EASE, as well as our systems for the recognition of business relevant events (Trigger Events) or dates are constantly one of our targets for further development.
Data Fusion
In order to make data usable for our customers, the different pieces of information must be correlated to each other. Our company database, for example, is fed from various sources, some of which contain contradictory and some of which supplementary information for one and the same company. Here too, we are pioneers and use machine learning methods to calculate an optimal consolidated data set for our customers.
Photo: B2B Cambodia; Foto kluge Köpfe: peshkov / Fotolia; Foto Universität: sebra / Fotolia; Foto Ideen und Mut: alphaspirit / Fotolia